Built in Wisconsin, USA without Compromise.
The unforgiving demands of the Northern United States forced Imperial Outdoors to innovate and build a truly unique product. Unlike any off-road trailer in the industry, each Imperial Outdoors trailer is capable of withstanding temps of -40F. The unparalleled insulation will keep you comfortable in the freezing cold or the blistering heat.
The XR22 is no longer being produced. The Xplore X22 is being finished up by the end of the year. Soon Imperial Outdoors will be focusing all efforts on the new XploreRV X145, Xplore X195 and Roamer 1 off-road, off-grid trailers.
Imperial Outdoors is leading the industry in insulation capabilities. We have found one of the biggest road blocks to camping is the climate, whether it be too cold or too hot. That will no longer be a concern with the Xplore X145, X195 and Roamer 1!
Imperial Outdoors does not mass produce their product on an assembly line like most all USA made trailers. They take time to build each individual rig. With a small team of world class craftmen, the final product is a testament to what 'Made in the USA' is all about.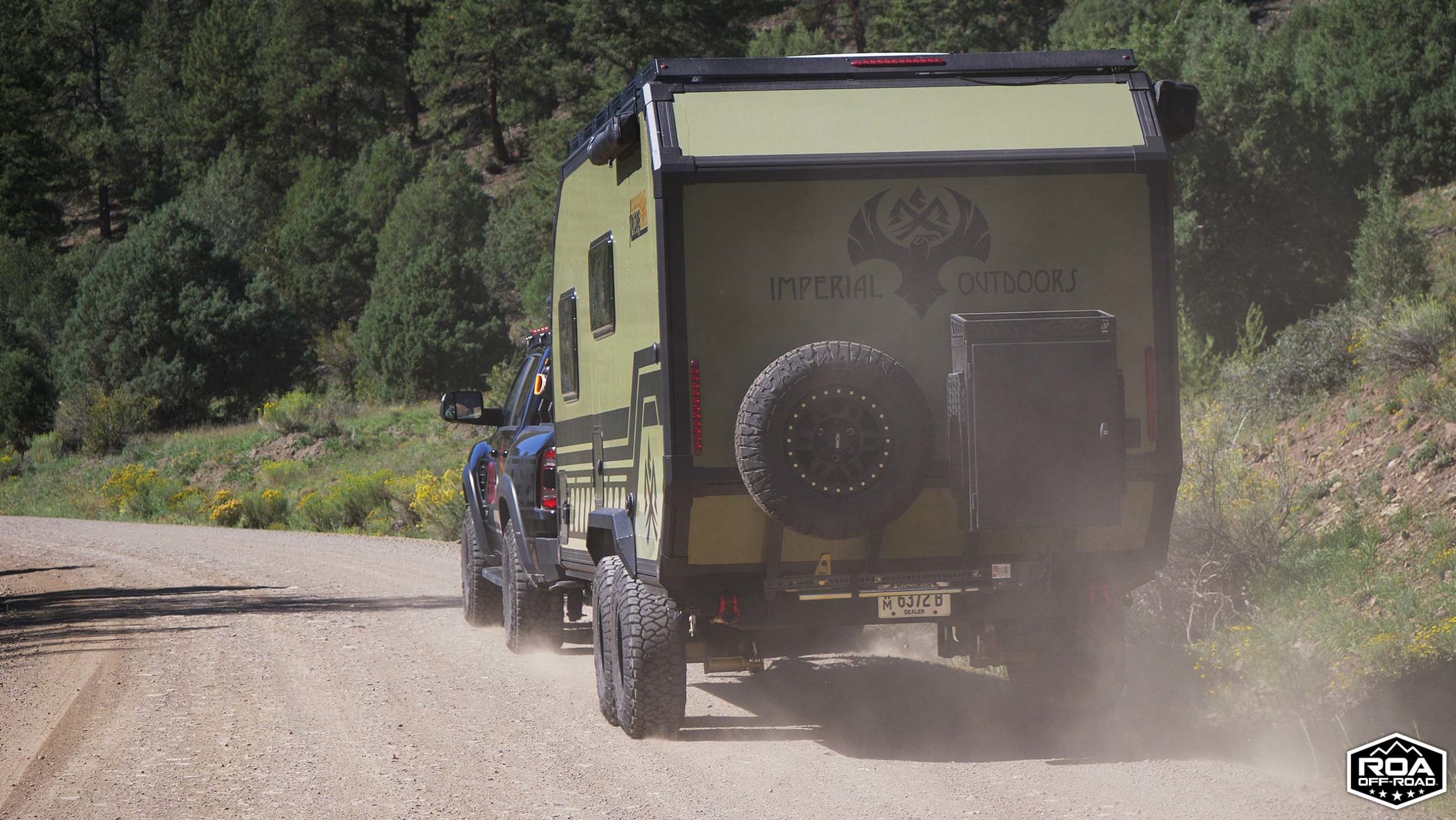 Everybody has a different situation and unique requirements for their off-road trailer. Imperial Outdoors offers several different packages to choose from on each trailer. If you plan to camp without power hookups, make sure to include Stage 3 solar and battery upgrades.
Imperial Outdoors builds each trailer with a perimter frame design. This is truly unique and extraordinary in the off-road trailer industry. This adds strength and rigidity to the entire body of the trailer. The outer-most edge around the entire trailer is not a flimsy piece of plastic, but thick steel chassis.