The world's most tested and proven off-road trailer.
Conqueror has been building off-road camping trailers for over 30 years. Proven year after year in the harsh conditions of the African continent, this platform has been refined to what it is today.
You can tell just by looking at the Conqueror that it is no ordinary trailer. If you want a rig tough enough for the military, the Conqueror is right for you.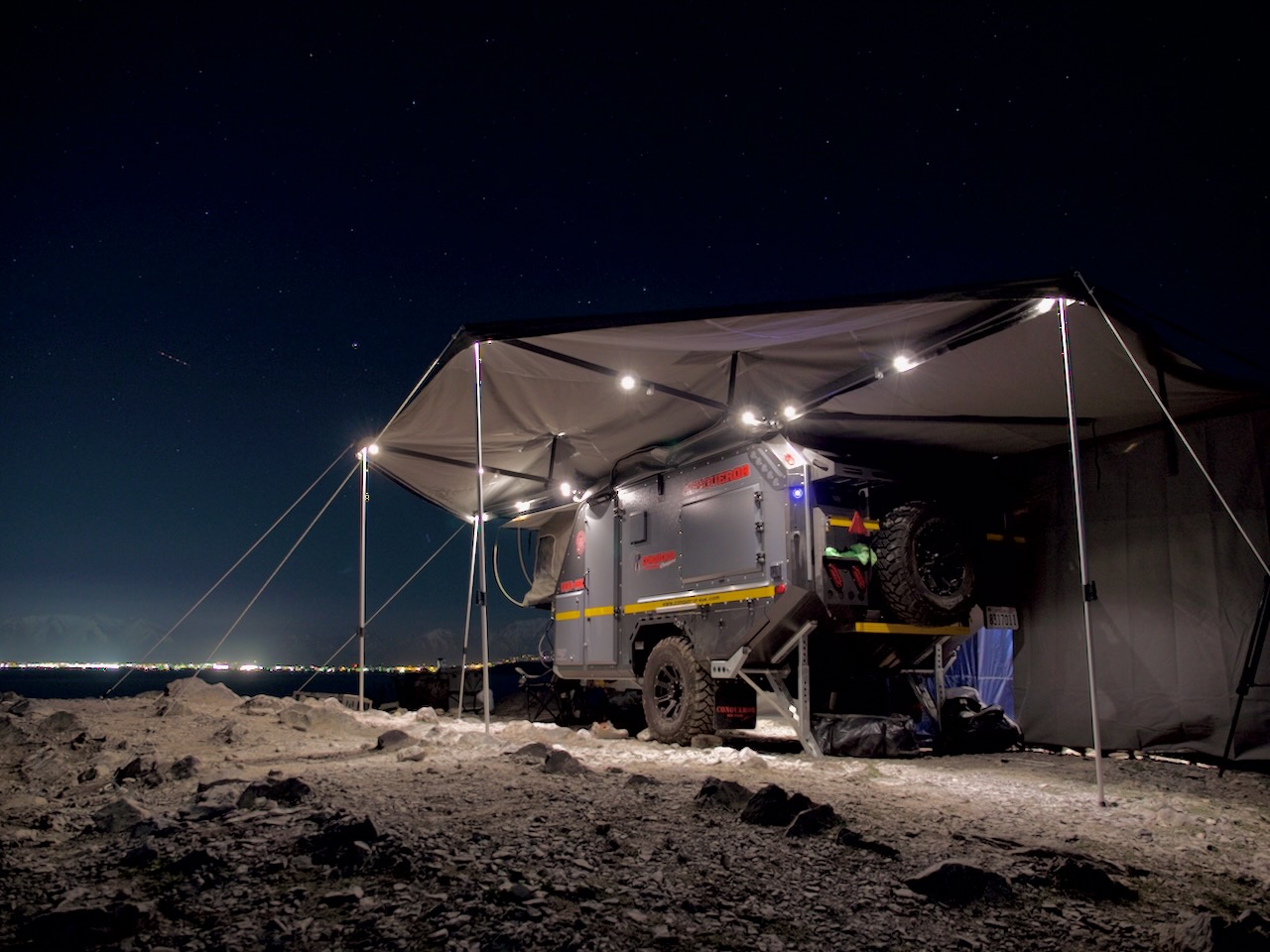 Each Conqueror trailer comes standard with independent airbag suspension. This allows for smooth towing over rough terrain and when you reach camp, level the trailer with the push of a button.
Positive Pressure Air Filter
With the Conqueror trailer you will never have to worry about dust invading your living space. Before you reach a dirt road, flip on the positive pressure air filter and focus on the terrain ahead.
Every Conqueror trailer has room for the family. Whether it's the small UEV-440 or the new UEV-14, you can bring along the kids or friends and get a good night's rest.
Very unique to the Conqueror, open up the kitchen and find included plates, cups and utensils all tucked away tightly in their place.